Get closer to a paradigm-changing solution with OphrysShort.
8 June 2021, 3:19 pm
In June 2021, Varioprinting released the first episode of its infotainment series. The monthly show will give the viewers focused, easily understandable, and entertaining information in five minutes about the new possibilities of inkjet technology opened by Ophrys Iricolor. OphrysShort is targeting the mailing industry primarily but can be inspiring for the entire printing industry.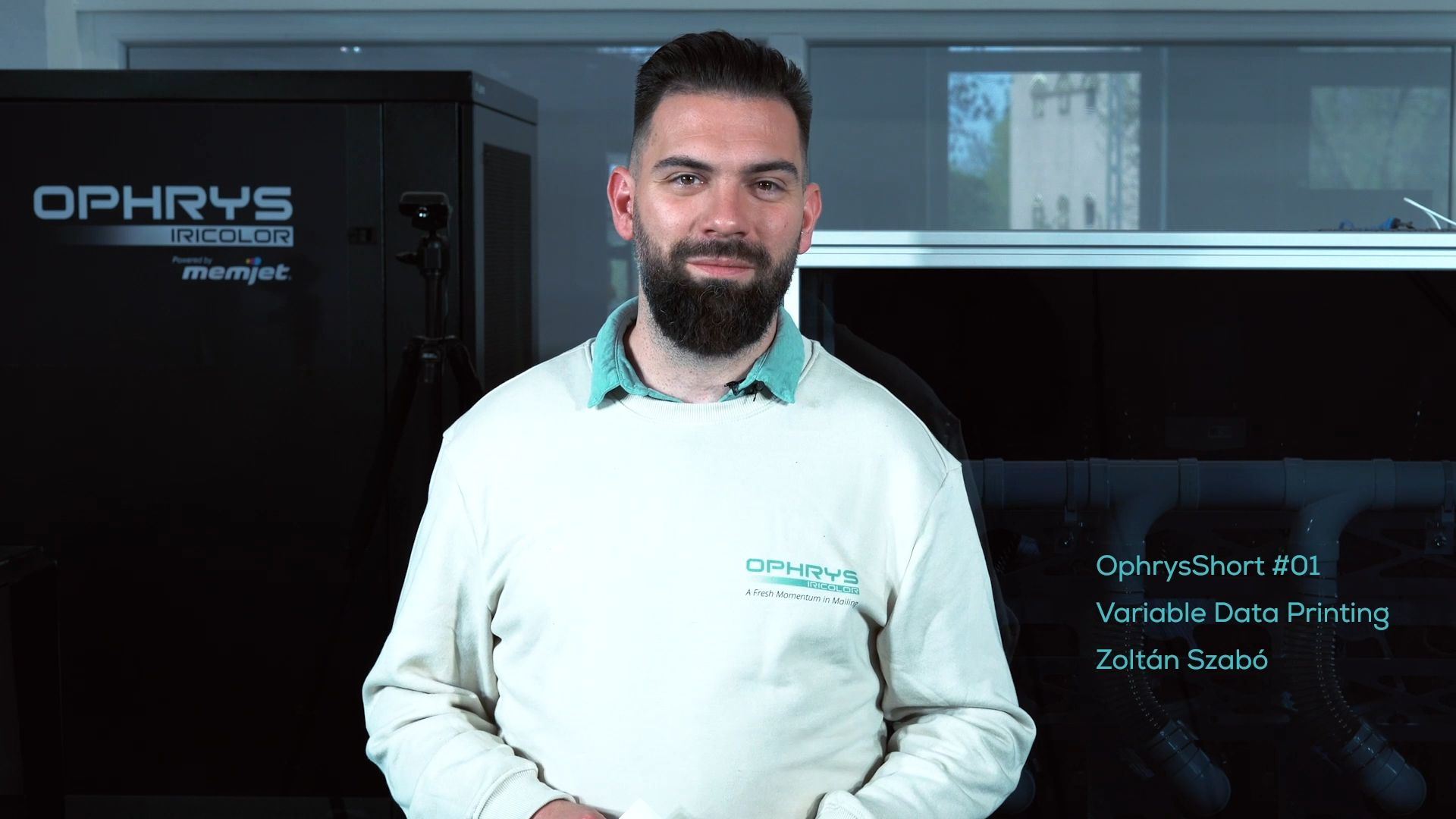 From the 8. of June, Zoltán Szabó (CEO of Varioprinting) will give insights into exciting innovations that will change the way of envelope printing.
The topic of the first episode is variable data and variable graphics printing.
Ophrys Iricolor will give mailers a fast, cost-effective resource to print high-quality, customized envelopes that meet today's marketing challenge. We offer clients creativity and personalization as well as quick turnovers.